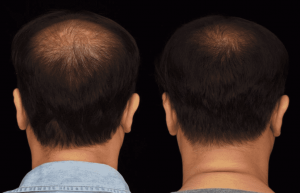 Jata Hair Sciences has brought a new hair loss treatment, called Regenera Activa, for people who are losing their self-confidence due to hair fall.
Commonly known as alopecia, hair loss can harm your confidence and self-esteem. Hair loss might cause you to miss out on or even avoid fantastic possibilities in your personal life and profession.
If you are one of those people who think they will never be able to regrow your hair, you are wrong. Jata Hair Sciences' belief that everything is possible led it to launch a revolutionary hair loss treatment called Micrograft Hair Restoration (Regenera Activa).
What is Jata Hair Sciences' Regenera Activa?
Regenera Activa, also called Autologous micrograft technology (AMT), is a best hair loss treatment for men as well as women, and is applicable to patients of all ages.
A novel one-time hair restoration procedure, Regenera Activa, is non-invasive and requires no downtime.
Micrograft procedures were a watershed moment in hair restoration, offering a permanent, fuller, thicker head of hair with a natural-looking hairline
Micrograft treatment has produced proven results when used for Androgenic Alopecia grades 1-3 in men and grade 1 in women.
How does Regenera Activa work?
Regenera Activa promotes hair growth by stimulating capillary vessel regeneration. The recipient benefits from the regeneration activity of progenitor cells and growth factors extracted from the donor area since the patient is both the donor and recipient of the micrograft (stem cells) used in the approach.
Advantages of Regenera Activa
Regenera Activa is one of the best hair loss treatments for men as well as women available today with the following benefits:
You just need a single session
Because stem cells from the patient's own body are used, it is safer than other hair loss treatments.
No chemicals are used during the procedure because it is a natural process.
There is no downtime after surgery; patients can resume their normal daily activities right away.
Tissue Preparation in a Flash
With Jata Hair Sciences' Regenera Activa you can now grab the opportunities that come your way and face the world with confidence, even if hair loss has been your major concern.
Dr. Vinay Chouksey and his team at Jata Hair Sciences have been using Regenera Activa to solve hair loss problems of their patients and have delivered great results.